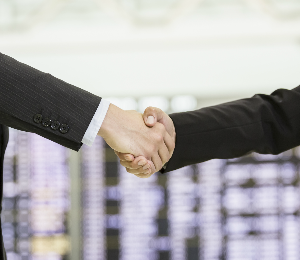 At Taiyo, Nakajima & Kato, we advise clients on all aspects of intellectual property law, including patents, utility models, designs, trademarks and service marks, copyrights, opinion work, litigation, unfair competition prevention, arbitration, licensing, searches, and translation.
We use the latest technology and techniques to serve our clients in both well-established industries and emerging technologies.
As regards our international operations, we are always grateful when our associates overseas entrust us with work on behalf of their clients, and endeavor to build long-term relationships of mutual benefit throughout the world. Please rest assured that legal services performed for foreign clients and associates receive the same care and attention at our firm as those performed for our domestic clients.
Patents
Representation before the Japan Patent Office
Preparing and prosecuting Japanese patent applications
Maintaining Japanese patents
Performing professional patent searches
Pre-filing searches for assessing scope of patentability
Filing of PCT and overseas patent applications
Filing utility model applications
In-house drafting of drawings to meet the stringent standard demanded by the Japan Patent Office
Trademarks and Service Marks
Filing prosecution and administration of trademarks

Representation before the Japan Patent Office
Foreign and Regional Trademarks

Pre-filing computer searches for potential conflict
Professional search and analysis for availability and use/non-use of trademarks in Japan
Preparation of trademark licensing agreements
Handling trademark opposition proceedings
Conducting trials for cancellation of trademarks not in use
Designs
Representation before the Japan Patent Office
Preparing and prosecuting Japanese design applications
Maintaining Japanese design registrations
Professional search and analysis for availability of designs in Japan
Legal Opinions
Patentability/Registrability
Validity
Infringement
Risk assessment
Licensing
Drafting licensing agreements
Conducting licensing negotiations
Litigation
Trials for invalidation
Close cooperation with litigation counsel in preparing through and aggressive representation for our clients
Translation
With a large group of in-house translators consisting of both native Japanese and English speakers, we believe our translations of intellectual property-related documents to be among the best available